Laura Fendel
Laura Joy designs come from a fleeting idea,that brews and simmers for a while. The hunt for fabrics is exciting, but they sit in a closet until one day, without thinking about it there is a burst of enthusiasm, energy and a compulsion to create.  The approach is spontaneous, and definitely not planned.  "But plan as you go."  There must be Jewish music playing as the designs are created.
As if a prayer is being sung or music that is prayer like, to bless the day's work, and the project.  The experience is as if God is involved in the process, and the art comes through the artist.  Color, texture and composition are exciting elements that emerge as the project progresses.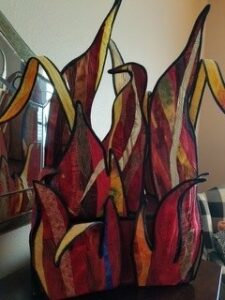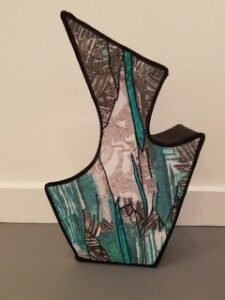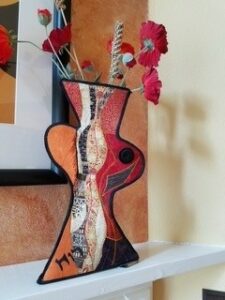 No products were found matching your selection.